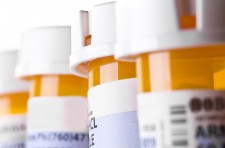 Consumer Safety Watch answers the following questions: Is it too late to qualify? Is there a deadline? What are the criteria to be part of the settlement?
SAN DIEGO, August 10, 2017 (Newswire.com) - What are the details of the settlement?
A Japanese Pharmaceutical giant has agreed to pay $300 million to resolve patient claims over its blood pressure and hypertension medications containing the drugs olmesartan and amlodipine.
This is a good settlement for thousands of people who suffered serious gastrointestinal problems because of this drug.

Adam Slater, Attorney
Who can qualify to be part of the settlement?
Individuals who used one of these medications prior to May 2015 and suffered or may be suffering one or more of the following injuries:
Gastrointestinal Problems
Celiac-like Symptoms
Sprue-like Enteropathy
Villous Atrophy
Fetal Toxicity
Excessive Weight Loss
Vomiting
Chronic Diarrhea
Nausea
Celiac disease Mis-Diagnosis
Am I automatically a part of this settlement if I took one of the medications prior to that date and suffered an injury?
No, if you or a loved one was a user of one of these medications and suffered one of the qualifying injuries, it is essential that you sign up as soon as possible to be part of the settlement. There is a deadline of 8/23/17 to qualify, so it is essential that individuals contact a firm as soon as possible to sign up. It would be wise to sign up as soon as possible to ensure that paperwork and processing do not prevent a case from being filed on time.
Sign up for the Settlement here
How does the settlement and payouts work?
Under terms of the settlement offer, the drug maker will pay $300 million in financial compensation to resolve claims involving certain injuries stemming from the use of olmesartan prior to May 2015. The settlement will provide larger payouts to users who suffered more serious injuries from the drug. The accord requires 95 percent of all plaintiffs who've sued to agree to the terms.
What is the deadline to sign up?
A court-ordered census for all filed and unfiled claims must be filed by August 25, and the deadline for the settlement will require eligible plaintiffs to submit an "Opt In Package," with at least 95 percent of all claimants agreeing to accept the offer before the settlement will be finalized. Therefore, it is important that immediate steps be taken if you believe that you or a loved one may be eligible to settle an injury claim.
More information on the proposed settlement
The settlement was reached as a federal judge in Camden, New Jersey, prepared to schedule the first of more than 2,000 consolidated cases for trial, said Adam Slater, one of the plaintiffs' lawyers who helped negotiate the accord.
"This is a good settlement for thousands of people who suffered serious gastrointestinal problems because of this drug," according to plaintiff's attorney Adam Slater.
The defendant's statement
"A settlement is in the best interest of all, and will allow us to continue our focus on bringing to market innovative medicines that help people live healthy and meaningful lives," Glenn Gormley, the company's executive chairman, said in a statement. The company didn't admit wrongdoing as part of the accord.
Claim History
The U.S. Food and Drug Administration approved the primary drugs in 2002. When later studies linked the drug and its successors to intestinal damage, regulators ordered the manufacturer in 2013 to warn about that risk.
Two years later, the company agreed to pay the federal government $34 million and state Medicaid programs $5 million to resolve a whistle-blower suit. The complaint accused the drugmaker of violating federal laws by paying speaker fees to physicians who wrote large numbers of prescriptions.
Source: Consumer Safety Watch
Share: